Francine Leca, the surgeon with a big heart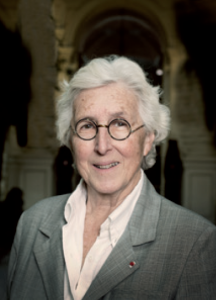 Born in May 1938, Francine Leca is a different kind of woman. After undergoing many years of tough training, she became not only the first woman to be a heart surgeon in France, but also a pioneer in pediatric heart surgery. She was then appointed head of the heart surgery departments at the Laennec and Necker hospitals, a position she held for 17 years. Though now retired, Francine's work continues. Despite performing her last operation in 2016, she is still saving lives through Mécénat Chirurgie Cardiaque, the heart surgery charity that she co-founded in 1996.
Heart surgery requires cutting-edge medical techniques and advanced equipment, making such procedures impossible in many countries lacking the equipment, knowledge, and funds.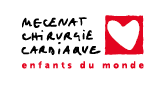 In collaboration with referring physicians and/or volunteers, the charity regularly carries out humanitarian missions in disadvantaged countries. The aim is to follow up the children who have already undergone operations and assess those who may harbor heart defects. If a serious heart problem is detected, a complete medical file is put together. The children travel toFrance, where they are operated on in one of the nine French hospitals in the charity's network.
Each little patient is welcomed on arrival at the airport by a volunteer host family. Around 350 French families welcome these children into their homes for between six and eight weeks, after which the children return home cured.
At least 250 children from 70 countries were treated in 2019 by the charity, making it an entire network in its own right. A recipient of the French Legion of Honor and French National Order of Merit, and having more recently been elevated to the rank of Grand Officer of the Legion of Honor, Francine has so far saved more than 3700 children with heart defects.
Know more about Mécénat Chirurgie Cardiaque : mecenat-cardiaque.org/en
Sylvie Ponlot