Apprenticehips and interships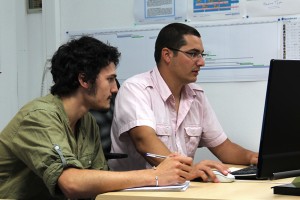 An introduction to the world of Technoflex. Students, why not try a sandwich course?

Whether it is an apprenticeship or a professionalization contract, a sandwich course will enable you to exploit your skills. To enrich your theoretical training with periods where you gain know-how in the company, Technoflex offers missions where you work alongside our teams in partnership with one of the company's experienced permanent mentors.
Prepare your future
Every year, thanks to the privileged relations which Technoflex has built up with schools, universities and training centers, we integrate apprentices and trainees into our teams: quality, industrialization, technology, marketing, communication, etc.
Training at Technoflex will help you gain know-how and expertise, two major factors for the best possible start to your career.