Connectors PP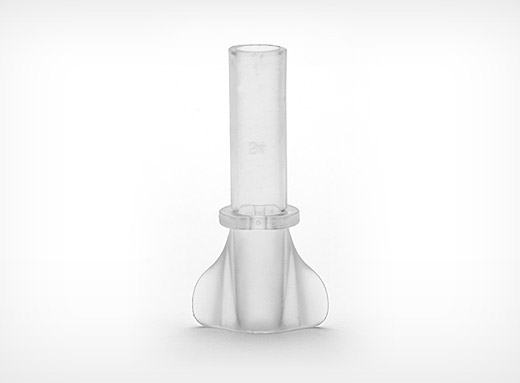 Boat Ports Tube
Boat Ports Tube are welded directly to the body of the bag and replace standard tubes. Their specific design ensures an airtight system and avoids risks of tearing when opening the external packaging.
The internal reinforcers of the Boat Port are fitted with lateral channels enabling the total flow of the injectable solution by eliminating all residual volumes.
Boat Ports are also available in a long version for aseptic filling of sensitive molecules.
For more information, contact the Technoflex Sales Department
For an inquiry in the USA: usa.sales@technoflex.net

Properties
High resistance to tearing
Elastic return after clamping
Internal reinforcers
Reduction of residual volume
Available for aseptic filling
Product reference: PBC100
Uses
Pre-mixed drugs
Contrast media
Infusion therapy
Biotherapy