Poches EVA
EVA bags – BioCell®
The EVA BioCell® range of bags can be used for a variety of applications such as blood derivatives, biopharmaceuticals and biosimilars. The material used ensures the bag stays flexible when plasma is frozen, at temperatures below 0°C.
The inner EVOH layer acts as a barrier, allowing a better preservation of products that are sensitive to oxygen and CO2.
Upon request they can be sterilized using Beta rays to provide an aseptic recipient for parenteral nutrition solutions* in hospitals.
*Pharmaceutical compounds created in hospital pharmacies
For more information, contact the Technoflex Sales Department
For an inquiry in the USA: usa.sales@technoflex.net
Properties
EVA film
USP class 6 and ISO 10993 compliance
High-Frequency welding of the tube and connectors
Freezing temperature between -80°C and -196°C
Flexible
Uses
Blood derivatives: platelets, plasma, etc.
Biopharmaceuticals
Vaccines
Biosimilars
Cryopreservation of stem cells
Organ preservation solution
Parenteral nutrition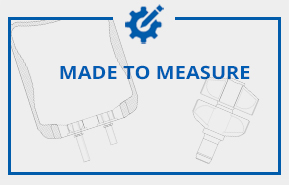 Technoflex R&D meet your specific needs

| Volume | Tubes or boat port | Connectors | Code | Dimensions | Packing |
| --- | --- | --- | --- | --- | --- |
| 25 ml | 1 | | ID 0025 1T | | |
| 50 ml | 2 | Twist-off – TO 230 | ID 0050 1T | | |
| 250 ml | 3 | Twist-off – TO 230 | ID 0250 3T | | |
| 500 ml | 3 | Twist-off – TO 230 | ID 0500 3T | | |
| 1 000 ml | 3 | Twist-off – TO 230 | ID 1000 3T | | |
| 3 000 ml | 3 | Twist-off – TO 230 | ID 3000 3T | | |