PVC bags
PVC IV bags
From rehydration to anticoagulant solutions
The PVC IV bags are designed for parenteral nutrition, packaging of rehydration solutions (sodium chloride, glucose, lactated Ringer's solution, etc.), and certain antibiotics and analgesics for hospital and veterinary usage.
Several solutions can be used when collecting blood donations. Anticoagulant solutions prevent the blood from coagulating and facilitate separation of the different cells that make up the blood. Washing solutions facilitate rinsing the erythrocytes (red blood cells).
For more information, contact the Technoflex Sales Department.
For an inquiry in the USA: usa.sales@technoflex.net
Properties
PVC film
USP class 6 & ISO 10993 compliance
Durable and watertight
Closed system
Autoclavable 122°C
Secure to use thanks to patented twist-off system
Uses
Rehydratation solutions
Anticoagulant solutions
Blood
Urology
Dialysis
Media Culture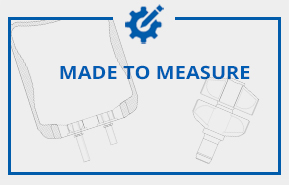 Technoflex R&D meet your specific needs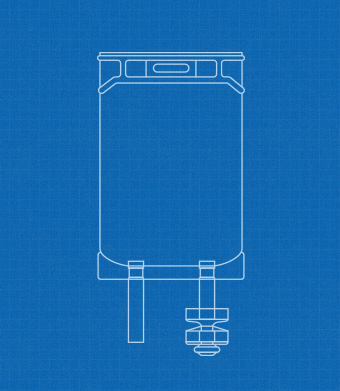 | Volume | Tubes or boat port | Connectors | Code | Dimensions | Packing |
| --- | --- | --- | --- | --- | --- |
| 50 ml | 2 | Twist-Off Welded spike port | IV 0050 2T | 10.2 x 8.0 | 800 |
| 100 ml | 2 | Twist-Off Welded spike port | IV 0100 2T | 12.8 x 8.0 | 800 |
| 250 ml | 2 | Twist-Off Welded spike port | IV 0250 2T | 14.3 x 12.0 | 800 |
| 500 ml | 2 | Twist-Off Welded spike port | IV 0500 2T | 18.8 x 12.0 | 500 |
| 1 000 ml | 2 | Twist-Off Welded spike port | IV 1000 2T | 29.3 x 12.0 | 400 |
| 2 000 ml | 2 | Twist-Off Welded spike port | IV 2000 2T | 29.0 x 21.0 | 250 |
| 3 000 ml | 2 | Twist-Off Welded spike port | IV 3000 2T | 38.0 x 21.0 | 250 |
| 11 000 ml | 2 | Twist-Off Welded spike port | IV 11000 2T | For veterinary use | - |