Excellence in Customer Services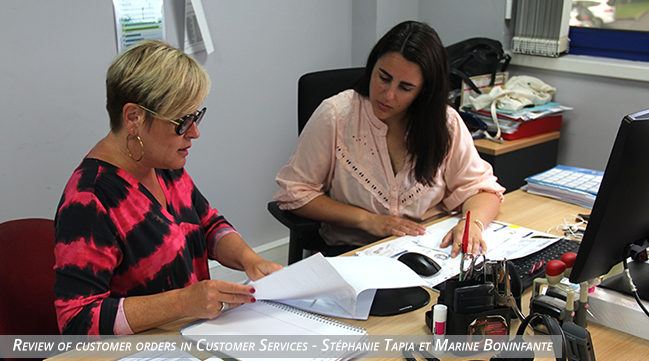 What was, for many companies in the past, a simple administrative service ("Sales Administration") has evolved significantly. Customer Services is of crucial importance and today is at the heart of the company and the direct point of contact with the customer. Its major goal is to ensure customer satisfaction from the moment the order is placed. Headed at Technoflex by Marine Boninfante, it is responsible for management of their requests, manages order tracking, supports each customer at every step, provides them with information and above all meets their needs and anticipates their expectations.
Sylvie Ponlot: You have been at the helm of Customer Services at Technoflex for 4 years. How does your department define its task?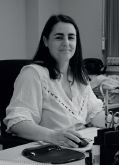 Marine Boninfante: In our personal life we are all customers. We expect our suppliers to understand us, provide clear answers and act in a responsive manner. This is exactly what we put into practice with our customers. Being there when they need us and always doing as much as possible to support them. Our main objective can be summarized in a key phrase: "to satisfy our customers".
Knowing our customers well inevitably implies a more personalized human experience. So we are constantly at their disposal. Having a full understanding of their needs and constraints is essential! Depending on the mode of communication, our response time is always between 24 to 48 hours maximum from receipt of their request. We apply an approach of ongoing improvement, using indicators that are updated in real time. We make every effort to respond to our customers' requests as quickly as possible.
SP: The question of deadlines is often the subject of discussion. Could you enlighten us?
MB: Absolutely, shipping and delivery deadlines are very often confused with each other. Shipping delays correspond to the duration of internal processing from the order to the preparation of products for shipping (leaving Technoflex). We manufacture primary packaging for injectable solutions which complies with very strict regulations. From this point, numerous variables which often require a set period of time have to be taken into account. By way of example, these include the tooling of industrial equipment and printing plates which change for each production, raw materials conformity tests, inspections during the manufacturing process, batch release tests[1] (bioburden, endotoxin analysis, etc.). Finally, time for product sterilization must also be added when this is required. Each production batch is unique!
The delivery deadline, relates to the time necessary to transport the finished products from our production site to our customers. These may transit by land, sea or exceptionally by air. It therefore depends on external constraints as has been seen during the recent epidemic.
SP: Technoflex has large industrial facilities and demand management must require great rigor. How do you organize yourselves?
MB: Forming a veritable bridge between our department and production, "demand management" activity is assigned to Customer Services. In the first instance, we discuss the projected orders of our customers over a 12 month period. These projections are simply indicative, but they are vital for correct forward planning of the future deployment of our machines and to meet the needs of our customers in an optimal manner. Then, we organize regular telephone calls with our customers to track their current orders and monitor developments regarding their projected orders. This allows us to fine tune our production planning this time with firm orders. From time to time it happens that these projections are not communicated in time by our customers, which complicates our work. We then rely on their order history or on data sent by our sales department to be able nevertheless to anticipate their needs and to make sure that we can satisfy requests even if these are late. All information obtained is discussed with Supply Chain, so enabling us to make our customers' voices heard, and to find solutions to remove any obstacles.
¹ Flexmag 7 and 9