Joëlle Poupeau, Operational Quality Assurance Manager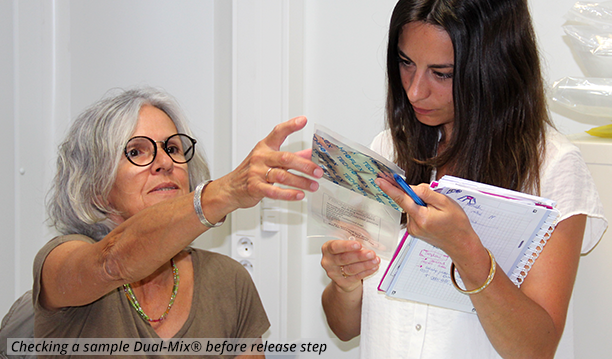 With a Doctor in Pharmacy qualification from the Faculty of Bordeaux, Joëlle Poupeau headed for the industrial sector from the outset. Her decided liking for analytical chemistry (setting up data analysis and evaluation methods) then led her to a Masters in Quality Control – Validation Methods – Quality Assurance. This course finished with an end-of-studies internship with Pierre Fabre Laboratories, where she became Deputy to the Quality Control Manager. This experience gave her the desire to find out more about Quality Assurance, and drove her to join the SPI Pharma laboratory as Head Quality Assurance Pharmacist.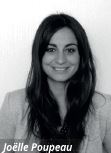 Joëlle then expanded her area of expertise to include primary packaging of drugs by joining the Technoflex team. For almost two years she has been managing the Operational Quality Assurance Department (OQA), where, from launching new projects to the release of finished products, she brings all her pharmacist's expertise. "The activity of Technoflex is closely linked to health. An environment where the quality culture is constantly evolving, without forgetting the competent authorities such as the FDA or the EMA which are increasingly demanding with respect to the traceability of manufacturing data. Coming from the pharmaceutical industry, my experience allows me to explain the ever growing requirements of our customers and to give meaning to each of these" said Joëlle Poupeau.
She considers OQA to be of vital importance at all stages of the manufacturing process, whether or not these are critical. This implies a solid knowledge of current standards, Good Manufacturing Practices as well as proper coordination to secure all phases affected in advance. "All changes must imperatively be mastered in order to define the potential risks which may impact product quality and therefore patient safety. So I have introduced a new management system for change control requests. Together with the Validation Committee which brings together all experts from each core activity, we can define with precision the action plan(s) to be implemented to control all the risks identified" she said. "In addition the world in which we operate is governed by the precautionary principle. OQA therefore  operates in many departments: Production, Maintenance, and Supply Chain.  By training teams in all good practices, we are helping to empower every employee".
A true field and investigative activity, Operational Quality Assurance is built, according to Joëlle, with method, rigour and the participation of all.  It allows Technoflex to supply high quality, safe products for caregivers and patients.