Interview with Bruno Discazeaux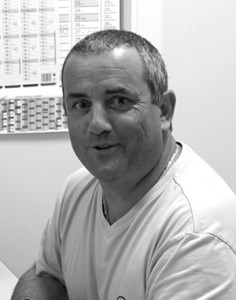 Sylvie Ponlot: Technoflex has made it a priority to combat particle contamination. How is a clean room prepared before the arrival of a new production machine?
Bruno Discazeaux – Bag Department Maintenance Manager: It is an operation which demands good organization and rigour. We do not have the least margin for error! We start by isolating the room, temporarily blocking access to it and altering the flow of personnel. We isolate the other production lines with special tarps and delineate the spot to receive the new production line. To minimize the time the room is open, the partitions are removed at the last minute, and adhesive mats are placed along all routes of circulation.
SP: Do the machines undergo a special cleaning process before going to their final location?
BD: We first ask our suppliers to ensure that each machine undergoes a full cleaning operation before being sent to us. As soon as we receive it, we remove any protective packaging that is incompatible with the clean room, such as cardboard, wood or polystyrene. A preliminary cleaning operation is done outside, and a second one is carried out on entering the clean room. This is when the "major cleaning" is done. No part of the machine is overlooked. For this, we use wipes and products validated by the quality department. Once this step is complete, the production line can then be installed in its final location.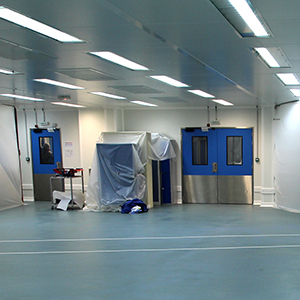 SP: The room then needs to be decontaminated, doesn't it?
BD: Yes, exactly. The protective covers are removed from the other production lines and control areas so that full cleaning and decontamination can begin. At this stage, a specialized sub-contractor takes over, eliminating any soiling on the floor and coarse particle contamination and small detritus by vacuuming the walls, trims and grids, as well as the airlock chamber. Then comes the decontamination operation: always carried out from the top down, the ceilings, walls, furniture and, finally, the floors are disinfected. From start to finish, the cleaning and decontamination procedure takes 18 hours and requires the intervention of 3 people.