The Inerta® "Papillon" IV bag limits folds!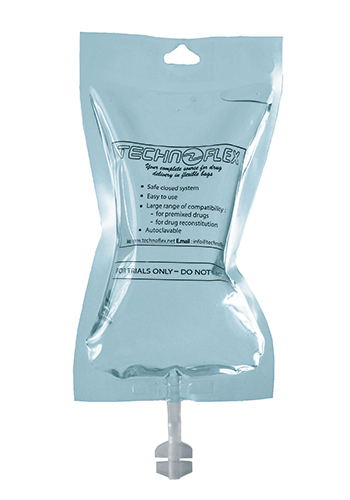 In administering a diluted drug from an IV bag, one of the primary goals is to give the patient the exact prescribed dose. With conventional bags, however, some high-viscosity solutions stay blocked in cavities created by folds. Folds form during the filling procedure, especially in the final sterilization stage. Because of these folds, a residual amount of the drug is not administered, with the risk that the patient does not receive the required dose.
In response to this problem, Technoflex's R&D department has developed and patented the "Papillon" IV bag. Its innovative design ensures patients better administration of the prescribed dose of a drug. The bag's lateral edges feature wider welds, which are face-to-face, and its narrower format prevents the formation of folds.
This major improvement in drug administration is also being used in other Technoflex applications. The "Papillon" IV bag design adapts to multi-compartment bags, and Technoflex is studying the design for specific requests.