Advanced design for cell culture

Neurodegenerative diseases, cellular deficiency, cancers or even skin regeneration for burnt victims – cell therapy has numerous applications. Ex-vivo1 cell culture is a vital step in the development of cell therapy treatment. Its implementation is difficult, must adhere to certain conditions and requires material that guarantees cell safety. To meet this requirement, Technoflex has developed a range of bags especially dedicated to cell culture.
The SafeCell® range is made of Fluorinated Ethylene Propylene (FEP) and provides the response to the demands of ex-vivo cell culture. FEP is chemically and biologically inert and perfectly adapted to cell suspension culture. Its antiadhesive properties allow cells to float freely and develop in their culture medium. SafeCell® bags are permeable to gas (oxygen, carbon dioxide and nitrogen) and therefore allow the exchanges required for proper cell development, whilst providing another essential characteristic: water impermeability. The low evaporation rate of SafeCell® bags means that humid incubators which increase the risk of germs and bacteria growing do not pose a problem.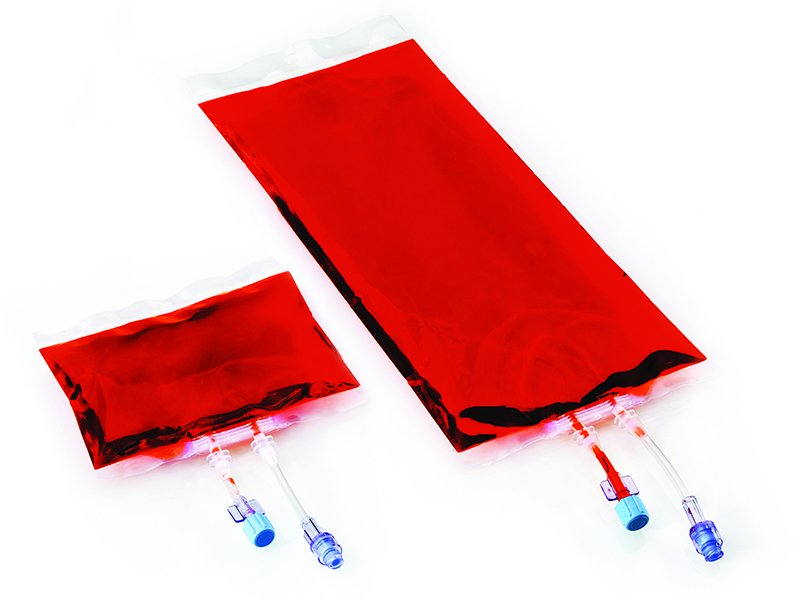 Contamination risks are considerably reduced
As any contamination can cause cell lysis2, cell culture requires absolutely sterile conditions. SafeCell® bags are sterilized and protected by peelable overpacks. FEP is highly transparent and allows safe, easy cell observation under a microscope. The FEP double connectors welded directly to the bag limit leakage risks, thanks to their specific geometry. The tubes are equipped with sterile weldable tubing (SCD), needless injection site and luer lock. This closed system guarantees tightness to microorganisms during filling, culture and emptying of the bag.
Finally, traceability is ensured through laser-marked batch numbers and bag unit identification. SafeCell® bags are produced in ISO7 clean rooms in compliance with GMF (Good Manufacturing Practices) and delivered with a certificate of compliance.
Sylvie Ponlot
1 outside an organism.
2 breaking down of the cell membrane resulting in its death.