Warehouse organization: a daily challenge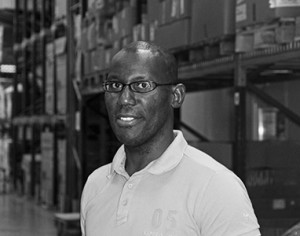 Distributing the right product at the right time and to the right place is one of the challenges faced by the Technoflex warehouse staff. With a 4,000m² surface area, warehouse management requires perfect organization. Headed by Miguel Duriveau, the team ensures first-class daily logistics support.
Sylvie Ponlot: What are the major challenges facing you and your team?
Miguel Duriveau: Our job is very diverse because we are involved throughout the whole supply chain process: receiving the raw materials, stock control, semi-finished products, packaging and dispatching finished products, preparing orders, and even recycling industrial waste. At Technoflex, twelve people work in the connector and bag department warehouses daily. I make sure that the team is well-organized and coordinated so that priorities are well managed.
SP: Technoflex's business is closely linked to the pharmaceutical industry. How do you adhere to regulatory requirements?
MD: Traceability is crucial. When raw materials arrive, they are entered into our SAP information management system. This first step enables us to know, for any batch of finished products, the batches of raw materials that were used to make it. Confirmation of compliance is another essential aspect. We collect and send samples for Quality Control to analyze and, as soon as we receive results proving their compliance, we can then release material batches and supply the production lines.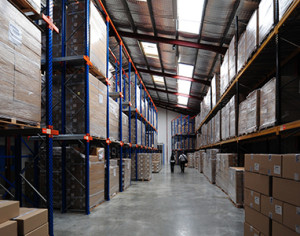 SP: Vigilance by warehouse personnel is a crucial aspect of your organization, isn't it?
MD: Of course! Every Production Order on each machine is created on the basis of a manufacturing file which states the necessary raw materials, their quantity and place of supply. The storekeeper has to convert this data into the number of film reels, tubes or the quantity of granules. They must also keep track of daily machine consumption to avoid raw material stock shortages.
SP: Are the connector and bag departments organized in the same way?
MD: In both departments, we manufacture to specific orders. In the connector department, we also have 'make to stock' production to be able to meet unforeseen orders. The difference between the two departments lies in the production planning. This means we have to do a bit of gymnastics when it comes to organization and storage in the connector warehouse!