A new manager for R&D at Technoflex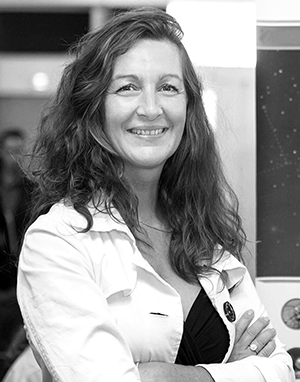 Since October 2015, Isabelle Constant has been in charge of Research and Development at Technoflex. With a doctorate in Materials Science complemented by an MBA, Isabelle has substantial experience in several high technology fields. Her skills were notably employed at the CEA (Atomic Energy and Alternative Energies Commission), in high-tech companies and the medical sector and most recently she was R&D Director with the company L. Foundry. Her arrival will notably provide new perspectives on our client's expectations!
Isabelle Constant is a skilled sportswoman and practises trail running (races in a natural environment), a discipline in which she has won competitions on several occasions. She loves reading and theatre, and is also an enthusiastic painter. She has taken part in several joint exhibitions in France and collaborated in the set-up of an art gallery in Senegal. "I'm not naturally prone to stress, but painting and running are channels which both absorb and regenerate my excess energy", she states. "I always have the sensation of feeling refreshed at the end of each artwork or race. Trail running also entails staying on course and managing time and energy, while bearing in mind about the satisfaction of crossing the finishing line! There is a clear resemblance with the challenge of a new project and the aim of satisfying our client".