Pangea VIII, the toll in France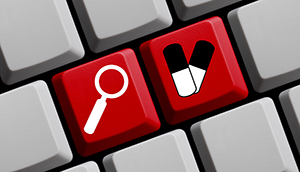 More than 20 million counterfeit medicines with a value of 71 million euros were seized during Operation Pangea VIII which aims at combating illicit sales of drugs. With input from 116 countries, it led to the arrest of 156 people and the suspension of 2400 illegal websites.
The operation on French territory was coordinated by Interpol and carried out collaboratively between the ANSM (National Agency for the Safety of Medicines), OCLAESP (Central Office for the Fight against Damage to the Environment and Public Health) and specialised teams from the police, gendarmerie and customs services. Coming mainly from Asia, the fraudulent products (hormones, insulin, doping products) were intercepted in the large Roissy cargo areas.sy. The customs internet investigation units which took part in the operation identified 81 illegal fake medicine websites in France, 49 of which had a .fr URL address.